CEREC Same Day Crowns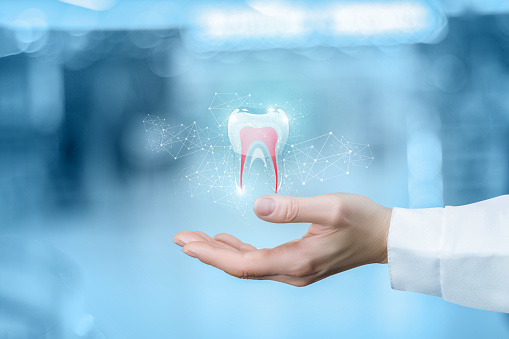 Restore Your Smile In One Appointment
| | |
| --- | --- |
| • | Traditional porcelain crowns often take 2-3 weeks to be built and sent to our Murphy office |
| • | With our CEREC in-office crowns, you can restore your tooth with a crown in just one appointment |
| • | Same-day crowns appointments take less than 2 hours, making them convenient and easy to fit into your busy schedule |
| • | Same-day crowns offer the same level of durability as lab-made crowns, and look and feel just like a natural tooth |
What Are The Benefits Of Same-Day Crowns?

Getting a same-day crown at Parkside Dental has a number of benefits. First, it's much easier to fit into your schedule, because you only need to schedule one appointment, rather than an initial appointment and a follow-up for the placement of your crown. You also don't have to wear a temporary crown while you wait for your permanent crown to be made.

In addition, same-day crowns do not require dental impressions to be made. Instead, CEREC scanners are used to take 3D scans of your mouth, with no goopy impressions required. CEREC crowns also look and feel just like your natural teeth, and are built with high-quality porcelain that matches the color of your smile.


What's The Difference Between Lab-Made And Same-Day Crowns?

Both lab-made and same-day crowns are very similar. However, most lab-made crowns use a porcelain-fused-to-metal design, while same-day CEREC crowns are manufactured completely out of a single block of porcelain.

In most cases, lab-made crowns will also offer a slightly higher level of fidelity, with more fine details that make them look more "tooth-like." However, this difference is minor, and CEREC teeth also look just like a natural tooth.


What's The Process For Receiving A Same-Day Dental Crown?

First, our team of Murphy dentists will confirm that a same-day crown is the right treatment for your tooth. Then, the treatment area will be cleaned and numbed. Next, any damaged enamel will be removed from your tooth, and it will be trimmed in order to accommodate your dental crown.

Then, a handheld 3D scanner will be used to scan your mouth. This information is uploaded to our CEREC machine, where it is used to create a 3D model of your tooth. Dr. Jason or Dr. Jean will adjust this model, and then send it to the CEREC machine, where it will be sculpted out of a block of porcelain.

After this, the crown will be checked for proper fit and finish, and then bonded onto your tooth with a powerful dental cement, completing the procedure. The entire same-day crown process usually takes on about 2 hours.


What Kind Of Technology Makes Same Day Crowns Possible?

CEREC is the key to same-day crowns. This dentistry tool allows for 3D scans of the teeth to be made, and then manufactured on-site with special CAD/CAM (Computer-Assisted Design/Manufacturing) tools. Thanks to CEREC, the entire process of scanning your mouth, developing a crown, and manufacturing your crown can be done in our dental office, without the help of a third-party dental lab. Contact us today for a CEREC consultation in Murphy or Wylie!

If you are interested in knowing more about CEREC Same Day Crowns, visit our team at Parkside Dental. To set up an appointment, give us a call at 972-442-7550.