Meet Dr. Jean Larsen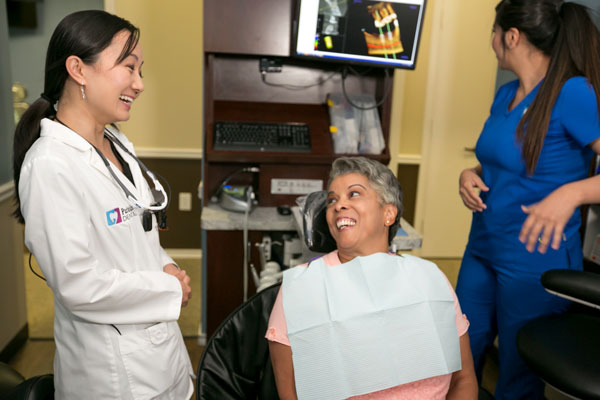 Dr. Jean Larsen

Jean was born in China and lived in Germany and Canada before attending the University of Maryland, Baltimore County for a BA in biology.

Until college, she dreamed of being a professor, but a prerequisite science class made her fall in love with science. She began volunteering in shock trauma every Saturday from 11 PM to 7 AM the next morning, but knew medicine wasn't for her, so she switched to working for a local dentist.

Amazed at how he interacted with his patients, Jean aspired to deliver the same level of care. While attending dental school at NYU, where she met Jason, she worked in many outreach programs and participated in a faculty practice that treated patients outside of the educational setting.

She loves the rewarding profession of dentistry—She can transform a life by transforming a smile. Her favorite part of dentistry is when a happy patient says, "Wow, I didn't know my smile could look like that!" Jean is a proud member of the ADA, AGD, and American Academy of Facial Esthetics.

To set up an appointment, give us a call at 972-442-7550.