Is A Broken tooth a Dental Emergency?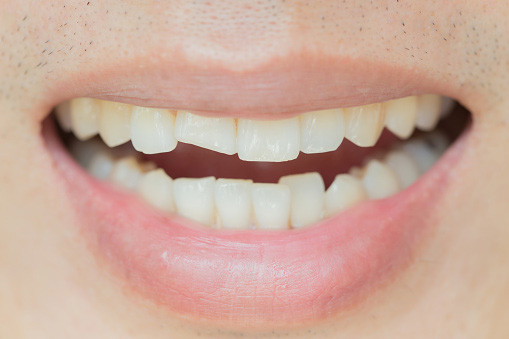 Breaking a tooth can be scary and even traumatic. However, not all broken teeth constitute a dental emergency. In some cases, you can wait until regular visiting hours to see your dentist.

But, how can you know for sure? When is a broken tooth a dental emergency? Here's everything you need to know.


What To Do After Breaking A Tooth?

A broken tooth can be anything from a small chip of the enamel to a more serious fracture that leaves the dentin or pulp exposed. Depending on the severity of the issue, you may or may not need immediate care.

If you've just broken a tooth, try to find the broken pieces, clean them, and put them into a container. Rinse your mouth with water to remove any dirt from the piece that is still attached to your mouth. Make sure to cover the sharp edges of the tooth with some chewing gum to avoid hurting your tongue or the inside of your cheeks.


How Do Dentists Treat Broken Teeth?

If you've broken a tooth, you may be worried about your oral health and appearance. Luckily, your dentist will be able to fix your broken tooth and restore your smile.

If your tooth has just a small chip, then the dentist will use dental bonding or a filling to repair it. If the chip is on one of your front teeth and is visible when you are smiling, then cosmetic bonding will be enough to cover it. If, however, you've chipped a back tooth, then the dentist will likely use a filling to repair it.

If we are talking about more serious damage and the impact of exposed dentin or pulp, then you will need a dental crown to protect the tooth from bacteria and restore its functionality.


When Should I Seek Emergency Treatment?

If just the enamel broke and you don't feel any pain or discomfort, call Parkside Dental and schedule an appointment with them. But, if you are bleeding or your pulp has been exposed, then you should seek emergency dental care.

Not only that it's painful, but this type of trauma can leave your tooth vulnerable to bacteria and infections.

Also, if your tooth was only a bit chipped, but you start experiencing pain while chewing and sensitivity to hot and cold, it's possible that the tooth was also cracked and it's now affecting the dentin too. In this case, you should schedule an emergency appointment immediately.


Contact Parkside Dental For Emergency Dental Care

Whether it's a broken or knocked-out tooth or even debilitating pain that won't go away, you can always schedule an emergency appointment with us.

At Parkside Dental, we understand that dental issues don't always happen during regular office hours and we are ready to help you whenever you need it.

If you are interested in knowing more about emergency dental care, visit our team at Parkside Dental. To set up an appointment, give us a call at 972-442-7550.