Gum Disease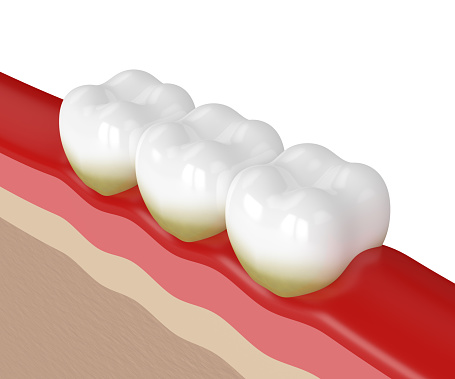 We all want to enjoy our beautiful smiles and healthy teeth and gums. However, sometimes things can get out of hand if we are not careful with our oral care. One of the things that people struggle with is keeping up with their oral care routine. When you fail to take care of your mouth you may develop things like decay, tooth loss, gum disease, and bite misalignment. Periodontal disease, which occurs when you do not get gum disease or gingivitis treated in time, can lead to severe dental consequences, including tooth loss. That being said, at Parkside Dental, we aim at keeping your oral health at its optimal status. When you have periodontal disease, we treat it and schedule you for a maintenance program.


What is Periodontal Maintenance?

If you can prevent gum disease, you may never need periodontal maintenance in the first place. It is, therefore, crucial that you step up your oral care. Brush and floss regularly as our dentist recommends and visit us for routine cleaning of the mouth. Perhaps you may be asking what periodontal maintenance is and whether you need it. Periodontal maintenance is a follow-up procedure after you have received periodontal disease treatment.

When you come to our office and we see that you have periodontal disease, we offer treatment that involves scaling and planing or surgery. After that, we ask you to check in regularly for a maintenance program aimed at ensuring that periodontal disease will not come back. Periodontal disease comes with many symptoms. You may have bone loss, bleeding gums, exposed root surfaces, and deeper gum pockets. Some patients may not even show any symptoms and only our dentist can determine if periodontal disease is already present.

During the maintenance program, we perform various procedures. We clean the teeth and gums so that we eradicate tartar and plaque hidden below the gumline or present above the gumline. We work the tooth down to the areas where the gum, bone, and root of a tooth intersect. It is a comprehensive procedure that aims at restoring and maintaining healthy gums and bones. The rough areas of the teeth, including the roots, are smoothed over and the pockets checked. If we find that you have inflammation in the pockets, we irrigate the pockets with antimicrobial medicine to keep off bacteria.


How Often to Get the Treatment?

While you get regular cleanings every six months, when it comes to periodontal maintenance scaling and planing, you receive it much more often. Our dentist may recommend that you get the maintenance program every three or four months. However, the regularity in which you come for periodontal maintenance depends on your specific case.

Many things influence how we schedule you for periodontal maintenance. If you are quickly developing tartar and plaque or if you have inflammation and bleeding on your gums, we will schedule you for the program more often. Also, if the periodontal disease is not responding well, you will have to come to our office frequently. If you have problems keeping up with mouth cleaning at home, we also ask you to get to our office regularly. People with risks associated with gum disease or periodontal disease may need to check in frequently.

To learn more about periodontal disease and how to control it, visit us at Parkside Dental. Schedule an appointment by calling 972-442-7550.