Dentistry for Kids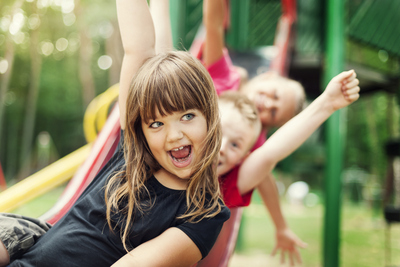 Parents need to schedule appointments with our office in order for us to examine the teeth and gums of their kids and teach the parents how to aid their kids to maintain oral hygiene. Most dental problems we see in adulthood often start at a young age. Our team at Parkside Dental suggests that parents and guardians bring kids to our office at an early age. By the time the first baby tooth comes in, you should bring your child in for examination.


What Pediatric Dentistry Involves

Cavities are major problems in kids. There are many things that contribute to cavities in kids. First, kids are unlikely to keep up with oral hygiene like adults. Secondly, kids may not understand how crucial it is to maintain oral hygiene. Again, they may not know how to floss and brush and the time they should take to brush. Moreover, kids crave sugar, a major contributor to cavities. Our dental team emphasizes preventive dentistry because it is the most essential thing. If we can prevent cavities and other oral issues like bad breath and gum disease, then we can combat many oral complications.

In our preventive care, we clean the teeth and provide dental sealants. Most of the kids have deep ridges within their teeth. As they bite down or chew food, food particles, plaque, and bacteria are trapped in the ridges. Eventually, they create tooth decay. The ridges are hard to clean, especially for a child who is learning how to brush and floss. Therefore, keeping cavities at bay becomes a tall order. We use dental sealants to offer a protective layer that protects the teeth. That way, there is nothing getting stuck in the ridges.

Early assessment of the mouth and teeth helps reveal what is going on in the mouth. During the early age of a child, the teeth and gums of kids are developing. There may be issues that, if not detected early, pose dangers to the oral health of the child. We advise you to come to see us with your child so that we can examine her or his mouth for oral problems. We are also able to detect things like bite misalignment. Although at first, we may not provide braces or Invisalign systems, we continue monitoring the way the teeth are developing. We are able to determine the right time to offer these restorations.

Other procedures that our pediatric dentistry team offer are dental fillings, crown placement, fluoride treatment, and provision of mouthguards. Dental fillings can help to replace cavitated tooth structures. Once we remove the decay and clean the hole, we seal it with a filling. We then shape and polish the tooth surface to ensure it is even. This way, we are able to restore the usual form and function of the tooth. We know how important the oral health of kids is and that is why we do everything possible to identify oral problems early, offer treatment in time, and prevent potential dental problems.

Visit our pediatric dentistry team at Parkside Dental to learn about dentistry for kids and what it involves. Book an appointment today by dialing 972-442-7550.