Common Signs of Dental Implant Failure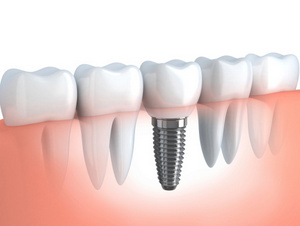 Dental implants are one of the most successful dental procedures. They have a very high success rate, are predictable, and have positive results. Yet, they are not 100% infallible, and sometimes they can fail, for several reasons.

Here's what to look for to see if there's a problem with your implants and when to call your dentist.


What Are Dental Implants

Dental implants are a type of treatment that entirely restores a missing tooth or several missing teeth. They replace not only the exterior part of a tooth but also its root. As such, they have a healing and restorative effect on the jawbone.

Getting dental implants can greatly benefit your oral and overall health. The procedure is composed of several steps where the body integrates the metal posts placed in the jawbone. If you have bone loss, bone grafting will also be needed.

The process of dental implant integration is called osseointegration.

Most dental implants are done in three steps:
| | |
| --- | --- |
| • | A metal post inserted into the bone |
| • | An attachment called an abutment |
| • | A crown that is fixed to the abutment and aligned with your remaining teeth |
| • | After the surgery, there are specific recommendations you will have to follow to increase the chances of a successful dental implant. |
Why Dental Implants Fail

Dental implants don't usually fail, but if they do it can be because:
| | |
| --- | --- |
| • | Implant misalignment |
| • | The artificial tooth might not fit correctly |
| • | Infection |
| • | Nerve damage |
| • | Failed osseointegration |
| • | The metal post becomes loose |
| • | Bruxism (grinding and clenching teeth) |
| • | Osteoporosis |
| • | Certain medication |
| • | Smoking |

The good news is that if a dental implant fails, the dentist can take action to correct it and start a treatment to heal and fix the issue. The implant treatment can then be resumed, and you can restore your oral health.

Depending on the reasons your implant failed, the dentist will determine the right course of action followed by specific recommendations.


Signs Of A Failed Dental Implant

Right after the treatment, it is normal for a person to feel discomfort, sensitivity, and slight pain. But as the days pass, these will start to reduce until completely gone.

If you feel discomfort longer than usual, or any weird sensations, contact your dentist.

Signs of a failed implant include:
| | |
| --- | --- |
| • | An implant that moves around when biting and chewing |
| • | Pain |
| • | Swelling |
| • | Infection |
| • | Chewing and biting difficulties |
| • | Gum recession |
| • | Loose implant or loose artificial tooth |
| • | Intense pain and discomfort |
| • | Sudden allergic reaction |
| • | Teeth grinding |

Dental implants feel just like natural teeth. The moment you observe and feel something unnatural you need to contact your dentist in Murphy to evaluate the situation.

Before getting implants, make sure that all details of your health are discussed to reduce the risk of failure.


We Can Help You!

At Parkside Dental, we focus on treating our patients like family members. We offer various dental services and have high-tech technology to provide the best care.

If you are interested in knowing more about implant failure, visit our team at Parkside Dental. To set up an appointment, give us a call at 972-442-7550.