What Is TMJ/TMD?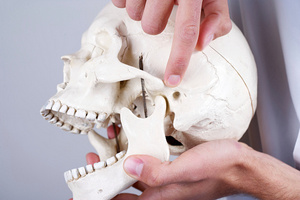 TMJ/TMD are both terms that are commonly used to refer to temporomandibular joint disorders. The temporomandibular joint is a small, delicate joint that is located just below your ear. It is responsible for connecting your jaw bone to your skull. When the temporomandibular joint becomes inflamed, damaged, or knocked out of place, the result is TMJ/TMD.

Common symptoms of TMJ/TMD include pain and discomfort around the jaw, radiating pain and headaches, difficulty opening your jaw all the way, pain when chewing, "clicking" and "popping" noises when moving your jaw, and even sudden, unexpected locking of the jaw. The specific symptoms will vary based on the cause of your condition, its severity, and a number of other factors. If you are experiencing these symptoms, you should visit your local Murphy dental office.

If you are interested in knowing more about TMJ/TMD, visit our team at Parkside Dental. To set up an appointment, give us a call at 972-442-7550.