Root Canal Aftercare and What to Expect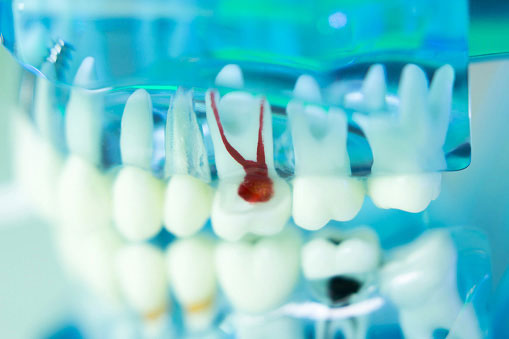 Root canal treatment - here are three words most patients don't like the sound of. Root canals have quite a reputation of being painful and invasive, but the reality is a bit different. In this article, we will try to educate you about what root canal therapy involves and what to expect during the aftercare period.


What Is Root Canal Therapy?

A root canal is a dental procedure that removes bacteria from an infected root canal. The main purpose is to save the tooth as well as prevent the spreading of infection.

During this procedure, the infected pulp will be removed and the inside of the tooth will be carefully cleaned, then filled and sealed.


What To Expect From Root Canal Aftercare

After the effect of the sedative wears off, you are likely to feel some tenderness in that area until everything heals. Some soreness in your jaw is also to be expected as you had to keep your mouth open for a long time for the dentist to perform the procedure.

Your Murphy dentist will most likely prescribe you some painkillers to help you cope with these symptoms. Make sure to take the medication as recommended since some can cause drowsiness and might require more caution.


Symptoms That You Should Pay Attention To

Some pain and tenderness are normal and to be expected after root canal therapy. However, there are some symptoms that can indicate something is wrong, and that you should visit your dentist as soon as possible. Get in touch with us right away if you experience any of the following symptoms:
| | |
| --- | --- |
| • | Intense pain spread over several days, which may require emergency dental care |
| • | An allergy to medications |
| • | Swelling |
| • | Symptoms similar to those felt before starting the treatment |
How To Speed Up Healing After A Root Canal

Here are some tips that can help you recover quicker after root canal therapy.
| | |
| --- | --- |
| • | Wait for the numbness to pass before eating anything. This way, you avoid biting your tongue by mistake |
| • | Don't bite down on the tooth that goes through the healing process until it is completely restored by the dentist |
| • | Don't forget to brush your teeth and floss daily to avoid the formation of infection |

After the site where the root canal was performed will heal, your dentist will restore your tooth by placing a crown. Traditional porcelain crowns usually take about 2-3 weeks to build, but at Parkside Dental, we offer same-day crowns too.


Get Professional Root Canal Treatment With Parkside Dental In Murphy

If you want to find out more information about how to take care of your teeth in the best and smartest way possible, then at Parkside Dental you can find all the information you need. We like and want to keep our patients educated so that they can make the best decisions for their oral health.

If you think you need root canal therapy or any other dental treatment, contact us now and book your appointment with one of our experts in Murphy or Wylie.

If you are interested in knowing more about root canals, visit our team at Parkside Dental. To set up an appointment, give us a call at 972-442-7550.