Oral Cancer Screening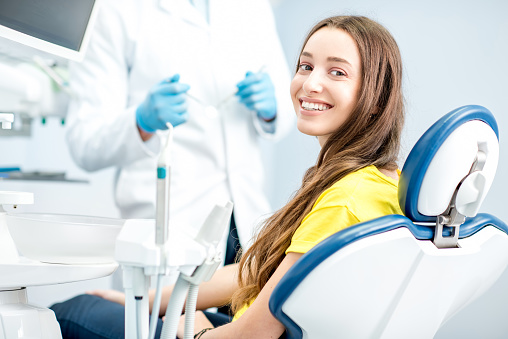 You may wonder why our dentist feels your cheeks, neck, and inside the oral cavity whenever you visit us for routine cleanings or exams. This is part of screening for cancer and it is a crucial component of your routine exams and cleanings. Oral cancer kills many people every year with the American Cancer Society estimating the deaths to be over 11,000 annually. There is an excess of 53,000 people being diagnosed with cancer each year. Our team at Parkside Dental is concerned about your oral health and that is why we make oral cancer screening an essential element of your exams.


Benefits of Cancer Screening

You may ask why you need to get screened routinely for oral cancer, but the reason is that the disease can present itself without symptoms. Also, when it is detected early, it makes the treatment easier and you take less time to recover. Cancer screening helps identify it before the symptoms appear, a time when it is easier to cure. Left undetected, oral cancer can spread, affecting many areas of the mouth. Early detection means that your survival chances increase significantly since you begin treatment early on. Additionally, when you get screened and you know your risks for the disease, you can take precautions to prevent it. For example, if you smoke or drink, you can stop the habits, which are also bad for oral and overall health.


How Often Do You Get Screened?

It is not a surprise that many people do not get screened for oral cancer. That is why this disease is not caught at an early stage. Our team suggests that you come to our office for screening as soon as possible if you have not received it. Otherwise, you need to get screened two times each year.


What the Screening Involves

When you present to our dental office for checkups, our team will also do the oral cancer checks. The dentist looks for signs showing abnormal tissue growth or changes in tissue. Normally, we look at any visible signs like rough patches, white or red bumps, changes in the alignment of teeth, and even hard lumps. Usually, most of this screening is performed visually. Nonetheless, our dentist also feels areas like the cheeks, including the inside of the oral cavity. The aim of feeling the cheeks and tissues inside the mouth is to see whether or not there are any strange lumps in the tissues. It is important to realize that oral cancer can affect every area of the mouth. As such the examination needs to be thorough.

The screening is gentle and does not cause any form of discomfort. If there are other concerns, we address them after the screening. Sometimes, further testing may be needed if we suspect you have cancer. You may need a biopsy performed to further examine the tissue.

Come visit our team at Parkside Dental to be screened for oral cancer. Call us at 972-442-7550 to book your appointment.