Dentures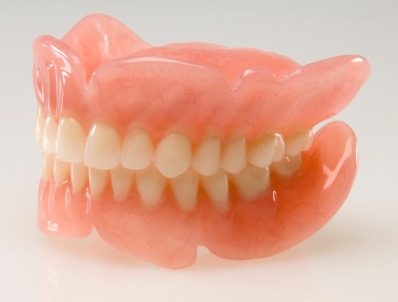 When replacing missing teeth, most consider dentures since they are a cheaper option. The dentures our team at Parkside Dental install are designed to look, feel and act like the rest of your natural teeth. We construct dentures that guarantee comfort, aesthetic appearance, and functionality. Our team considers various factors before recommending dentures. These factors include the number of missing teeth and the amount of healthy tissue in your mouth. By replacing your missing teeth, we create an improved bite and restore your smile. If you or any family member requires a denture, our team is devoted to meeting your needs.


Types of Dentures

Finding the ideal denture can be a challenging experience. Our dental office offers three types of dentures. The first option is complete denture appliances. They are full-coverage prosthetics that fill the whole mouth. Our team recommends them to someone who has lost all of their teeth. These dentures will help you feel more confident. You will also eat and speak as if you still have your natural teeth. Complete dentures are made of artificial teeth and denture base. The base acts as a foundation and restores damaged tissue.

The other option is partial dentures. In partial dentures, the replacement teeth are attached to plastic bases. Our team may also opt to use a metal framework and clasps to connect the replacement teeth to your remaining teeth. The fit of your partial denture is very important as it determines your bite. The ideal fit will prevent trauma to your gums and natural teeth. Partial dentures are the best option if you still have some healthy natural teeth. Another type is the immediate denture that may be either partial or complete and is placed immediately on the same day you have a tooth extraction.


Getting Dentures

During the first visit, our denture specialist evaluates the need for dentures by assessing your gums and supporting bone structure. We may need to correct bony ridges surgically to enhance the stability of the denture. After identifying the best denture, we make an impression on your gums. The impression highlights every ridge and crevice in order to get the best fit possible. If we need to remove some damaged teeth, we will give you immediate dentures as we wait for the site to heal. The healing process takes approximately six to eight weeks. During the healing period, immediate dentures may need adjustments since gums shrink as they heal. You will get the final dentures when your gums have completely healed. The final denture should mimic your natural teeth.


Caring for My Dentures

Our team will recommend a denture cleaner because it will not damage your denture. When cleaning your denture, stand over a folded towel or a sink. It prevents the denture from breaking in case you accidentally drop it. Do not use toothpaste as it is too harsh for dentures. Instead, using hand soap or mild dishwashing liquid is acceptable. Clean them every day to prevent decay and discoloration. Use brushes that are designed to clean dentures. Always keep your dentures moist by immersing them in a solution or water overnight. We also recommend rinsing your dentures thoroughly before placing them back in your mouth.

For a consultation, visit our team at our offices at Parkside Dental. For any questions regarding dentures, call us at 972-442-7550.