Dental Cleaning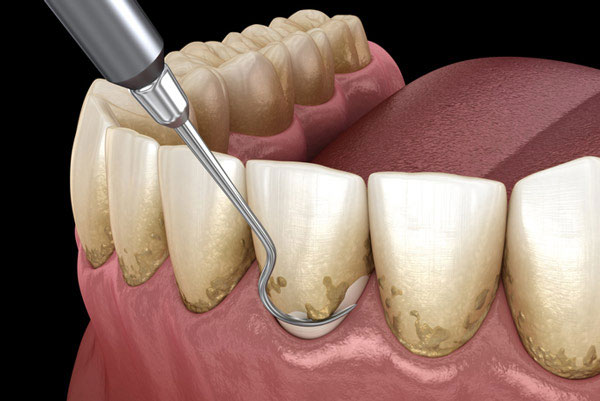 Keeping up with your everyday oral care is essential, but even with that, you need to visit our office to get professional cleanings. Provided that you do not show other complications with your teeth and gums such as gum disease or gingivitis and periodontitis, a routine dental cleaning coupled with at-home daily cleanings may just be enough. If you have other complications, our team at Parkside Dental will determine what type of cleaning to perform. There are different kinds of dental cleanings that our office can provide. We will examine your mouth to see the amount of tartar as well as plaque and check if you have gingivitis or periodontitis, which requires extra care.


Importance of Regular Dental Cleanings

There are many benefits of having routine dental cleanings. For one, they help keep the teeth and gums in good shape and healthy. They are done to remove plaque and tartar, bacteria, as well as calcium deposits on the teeth. During the cleanings, our dentist performs a full examination of your gums and teeth to see if there are cavities and other potential dangers such as periodontitis. Routine cleanings also help polish the teeth surfaces to discourage the additional build-up of tartar and plaque.

Besides ensuring healthy gums and teeth, routine dental cleanings can help prevent chronic diseases and conditions like diabetes, Alzheimer's disease, heart disease, osteoporosis, and stroke. Allowing bacteria to rest in the mouth in large amounts can encourage these conditions since the bacteria may travel from the mouth through the bloodstream to affect other body areas.


Types of Dental Cleanings

Our team provides different kinds of cleanings depending on your situation. Prophylaxis is the most basic and often done when you have maintained good oral hygiene and you keep abreast with your routine dental visits. Prophylaxis cleanings are conducted on otherwise healthy teeth and help do away with tartar and plaque. These cleanings are done every six months.

Deep cleaning, also known as scaling and root planing, is recommended when you have gum disease. It removes tartar, plaque, debris, and bacteria from the back, front, and interdental spaces of the teeth. It also works on the gum pockets underneath the gumline to remove plaque and tartar. The dentist also evens out the roots and teeth surfaces to clear out areas where bacteria, plaque, or tartar could lodge.

Moreover, we do periodontal maintenance cleanings, whereby our dentist performs scaling and planing, after you have received treatment for periodontal disease. Periodontal maintenance aims at preventing the disease from coming back to cause more damage. Just like scaling and planing, this cleaning does away with tartar and plaque as well as the bacteria responsible for causing periodontitis. In fact, periodontal maintenance cleanings involve deep cleaning or scaling and planing and are conducted more often, usually every three months.

Gross debridement cleanings are the most intense and are done on people who have difficulties maintaining their daily oral hygiene. They are also offered to those who tend to miss their routine dental exams and cleanings.

Talk to us today to learn more about dental cleanings. Visit us at Parkside Dental for more information or call us at 972-442-7550 to request an appointment for a dental cleaning.