Botox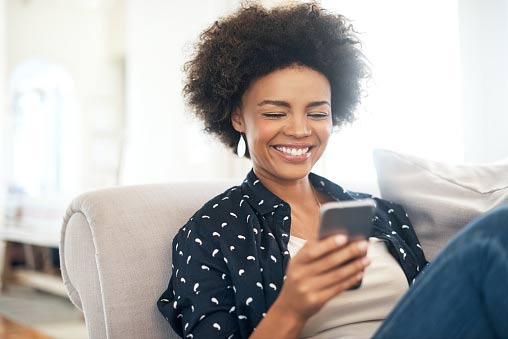 | | |
| --- | --- |
| • | Dr. Jean Larsen is fully certified to administer Botox injections at Parkside Dental in Murphy |
| • | As a cosmetic dentist, Dr. Larsen is deeply familiar with facial anatomy, ensuring the best possible results for your treatment |
| • | You can get Botox injections as part of any dental visit at Parkside Dental |
| • | Botox is completely safe and has minimal side effects, so it's a great option for patients of all ages |
Is Botox Safe?

Yes. Botox is completely safe when it's administered by Dr. Jean Larsen at Parkside Dental. Many people think that Botox is unsafe because it's derived from botulinum toxin, which is one of the most toxic substances known to man.
‍
However, Botox is treated and processed to ensure that it's completely safe. Serious side effects or reactions are extraordinarily rare, especially when Botox is administered by a qualified and certified doctor like Dr. Jean Larsen.
‍
If you're worried about the safety of Botox, contact our Murphy dental office for a consultation. You can discuss your concerns in more detail with our Murphy dentists during your appointment to ensure your peace of mind during your next treatment at Parkside Dental.


How Does Botox Work?

Botox works by using a special form of botulinum toxin that can selectively paralyze the nerves of your face. When you're injected with Botox, the muscles near the injection site will stop responding to nerve signals, since the Botox product blocks these signals.
‍
In turn, the muscles of the face begin to relax. This can help treat jaw issues such as TMJ/TMD and provide relief for other dental issues that cause pain and stiffness to the face.


How Long will Botox Last?

Botox doesn't cause immediate changes in most patients. It will usually take about 2 weeks for you to notice the full results of your Botox treatment, though you may notice some changes in just 3-7 days.

In most cases, the effects of Botox will last somewhere between 3-4 months, but this can vary depending on the patient. Botox lasts longer for some people than others.
‍
One of the benefits of getting Botox at Parkside Dental is that, twice a year, you can get Botox along with your routine six-month cleaning and oral exam if your treatment requires it. For Botox dentistry treatments in Murphy, Wylie and surrounding Texas communities, contact us today.

If you are interested in knowing more about Botox, visit our team at Parkside Dental. To set up an appointment, give us a call at 972-442-7550.